Saturday, July 29, 2006
Friday, July 28, 2006
SPEC NEWS - July 29
Good Morning Readers SPECtacular,
We've almost made it through another one; Friday was the last full day of SPEC, All's that's left is the packing, delegation worship and closing ceremony, and a very long drive home. It started out like a Snoopy novel, "it was a dark and foggy morning...." But the fog lifted fairly quickly.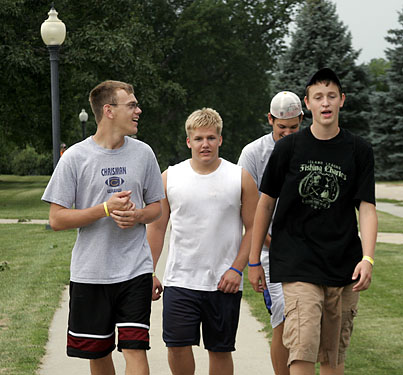 I kid a little about the food, but I have to say that to feed close to a thousand of us warm, nutritious food they do a pretty good job. Hat's off to the SPEC chef and assistants. Breakfast was link sausage, eggs, pancakes, and fruit again. The fresh fruit all week has been absolutely awesome. I ate lots of it.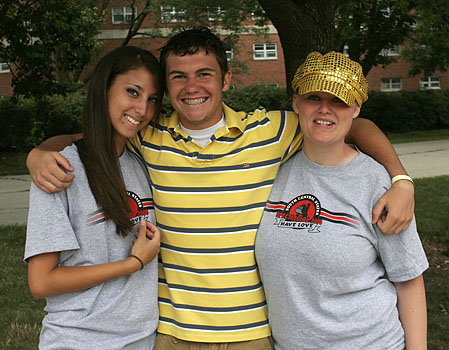 We had morning celebration/worship on the lawn of the library where we'd just left a few hours before. Definitely a dejavu experience. On the last morning SPEC hands out all the scholarship money that has been set aside for SPEC participants. New this year is twenty one thousand dollar scholarships just for applying at SPEC (10 for juniors and 10 for seniors). Then there is the Vision Scholarships and finally the Wallace B. Smith Scholarships. These are all renewable for four years. All totaled this year Graceland gave away over a quarter million dollars in scholarships.
Jim Mulhulland spoke to us one last time, addressing the theme Have Love for who we are. And he used one of the SPEC kids to discuss the importance of the we being Community of Christ, but also we being the larger Christian Community of which we are only a part. Jim, by the way is a Quaker. It's important to be us and have special things that make us, us. But it's also very important to sense and feel out connection and similarity to the larger we as well.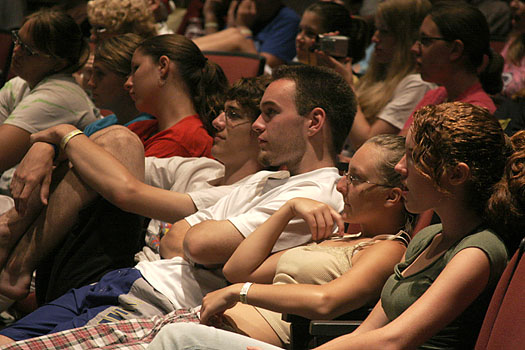 The look at the theme continued in our first period leadership class. Our instructors had the kids take a label and write one word on it that described themselves and stick it on them. Then they were to stand and mix and find all others who had the same or very similar label. Athletic was a large group. Black was a group as were cute/sexy, loyal, bright, tall, short, funny, hippie, smart, and many others. Each group was then charged to answer three questions about themselves. 1) Who are we? 2) What do we have in common? And 3) What makes us special? Both the labels and the answers to the three questions was a fascinating character study.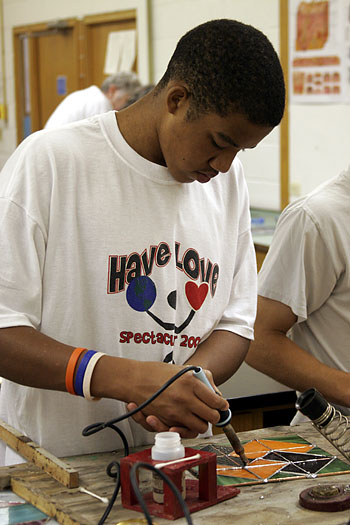 Campers rushed off to their elective classes to finish projects or try something new for the day. This reporter used the time catch up on things.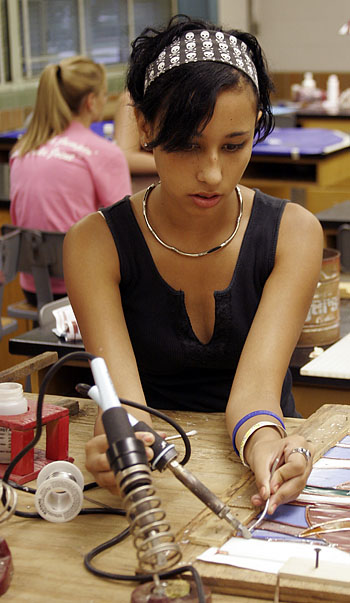 Lunch was chicken patties, mac-n-cheese, potatoes, mixed veggies, and of course the burrito and also salad bars. I made a very large chicken salad by cutting up the chicken patties and toping the salad with them. It was good.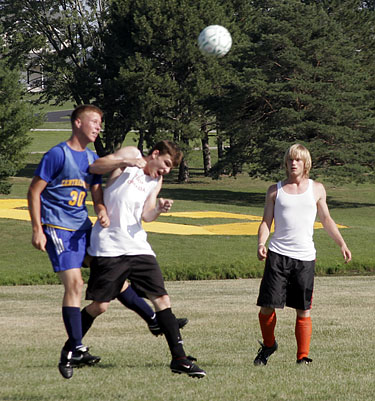 Competition started a little early because of all the games and matches that had to be played. The Rockies played for medals in two volleyball matches and a softball game. One volleyball team won Gold and the softball team won Gold. The other volleyball team won Silver. But mostly the teams had fun. A couple of our kids were drafted out to other teams because we didn't have a team for them. One of our girls won Gold on her basketball team, and we may have won a medal in golf.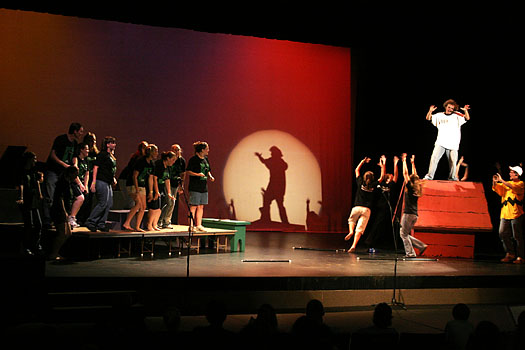 After supper the all camp activity was the musical performance of "You're a good man Charlie Brown." The Rockies had a couple of performers.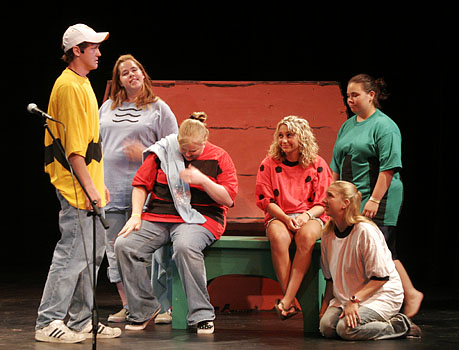 To end the evening the youth have the annual dance. This year the same company who put on the movie also used the large screen and sound system to show music videos and play dance music. You may be able to hear it if you listen. Getting the young lovers into the dorms on the last night is always a huge task.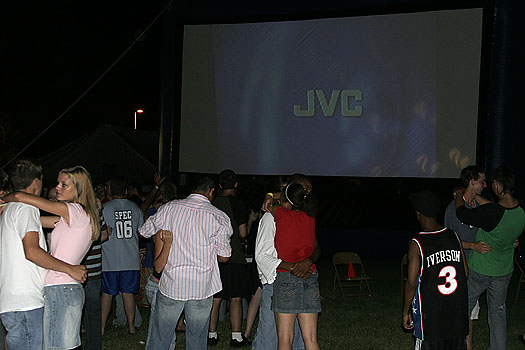 Well SPEC readers, it has been another great week. This reporter very much appreciates the loyal following and interested readers. I enjoy putting together this newsletter to keep you informed about what I believe to be the very best we have to offer to our youth. I am filled with God's Spirit anytime I spend time with our (your) youth.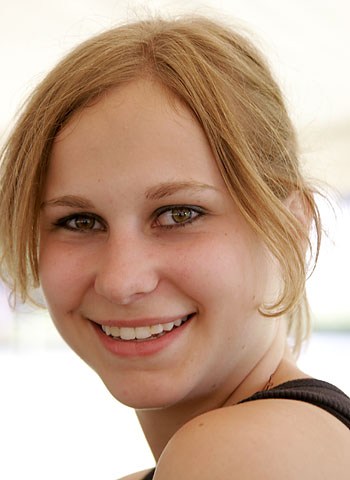 They are creative, gifted, strong, caring, loyal, sharp, giving and the world and the church is in good hands. I look forward to their vision and the implementation of the vision. I look forward to their leadership. I look forward to their world.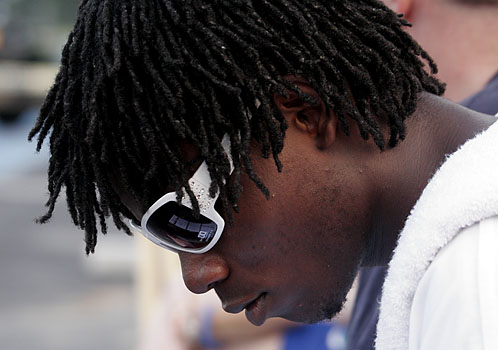 As you contemplate Having Love for who we are, remember that part of we that is the youth in your congregations. They want desperately to be involved in meaningful and rewarding service and activities. They want very much to be accepted, listened to, as well as guided and molded. Ask them questions, engage them in discussion, listen to what they have to say.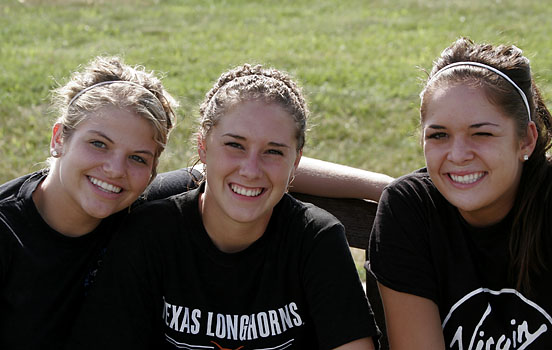 And may God bless us all, as the small we, the carefully guarded and scripted and defined we, become the unconditional, unlabeled, accepting, loving WE that Jesus called us to be. And may God add his blessing to our trying.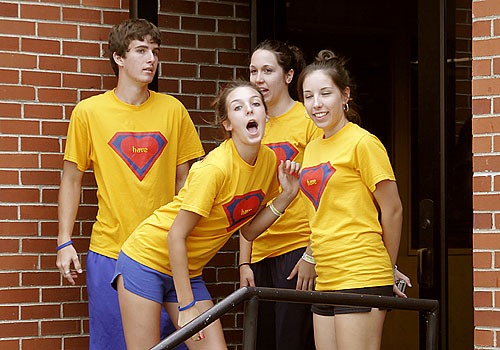 Until World Conference and SPEC 2007 this reporter is signing off. Pray for safe travel for all the SPEC participants until they are securely home. And pray that the effects of this week will be felt far and wide for a long time to come.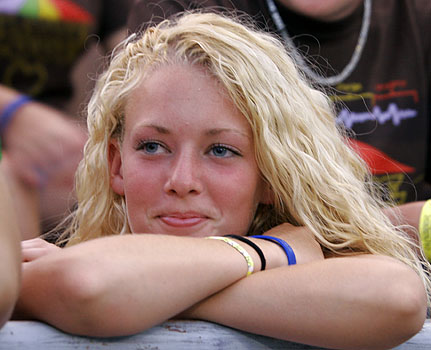 That's a wrap!
Seventy Bob
SPEC photo albums are
here
.
Thursday, July 27, 2006
Wednesday, July 26, 2006